Posted by: Clear Advantage in LASIK on December 14, 2021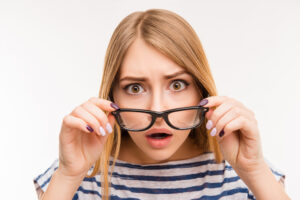 As the year comes to a close, now is a great time to consider how LASIK can improve your vision this holiday season and beyond.
From colorful, glowing lights to bursting fireworks, you want to see it all. This time of year is busy enough. The last thing you need is to worry about your quality of vision or deal with the hassle of eyewear.
One of the best gifts you can give yourself is clear eyesight. Keep reading to find out why LASIK is worth considering before the new year!
What is LASIK?
LASIK is the most common form of laser eye surgery. It's also the most popular elective procedure you can undergo, with millions choosing to have LASIK every year to correct their vision. Around ten million Americans have benefitted from improved vision since it was introduced!
Unlike the urban legends you may have heard, LASIK is a permanent procedure. It's permanent because it reshapes your cornea.
By reshaping the cornea, LASIK fixes refractive errors. Refractive errors include nearsightedness, farsightedness, and astigmatism.
If you have refractive errors, the shape of your eye doesn't allow light to bend correctly onto the retina. Depending on the refractive error, this is what causes blurry vision.
LASIK uses lasers to correct the irregular shape of your cornea, providing you with the crisp, clear eyesight you've always wanted. The best part? You can finally experience visual freedom from glasses and contact lenses.
One benefit of laser eye surgery is the short recovery period. Most patients start experiencing an improvement in vision in as little as a few hours after having the procedure. In the days and weeks after LASIK, your vision will only continue to get better, with minimal side effects.
The biggest reason why most people choose to have LASIK? It's so they no longer have to rely on glasses or contacts to see every day. Many say it's one of the best decisions they've ever made!
See Holiday Sights Clearly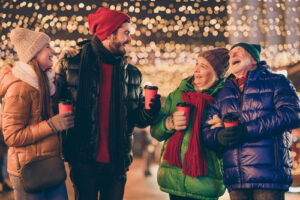 If you remove your glasses or contacts, are you able to make out the colors on a strand of lights, or is it all one big blur? There's a lot to see this time of year, from festive displays to intricate designs on sugar cookies. You don't want to miss a thing, and you won't after having LASIK.
If the kids wake you up early to open presents, you don't have to put the fun on hold until you find your glasses or insert your contacts. Whatever activities the day has in store, your eyes are ready for it as soon as you wake up.
Since most people that have LASIK end up with 20/20 vision or better, it can be life-changing. The degree of precision involved makes for a highly customized procedure meant to give you the best possible results.
Most importantly, it means that you'll be able to pick up the tiniest details with the utmost clarity. You may have thought you could see when you used visual aids, but it will be like seeing with brand new eyes after LASIK.
Enjoy Holiday Gatherings
'Tis the season to get together. Choosing to have LASIK this holiday season means you can smile and laugh in the company of friends and family without having to worry about your vision.
Whenever there's a photo opportunity to capture a memory, you won't have to worry about your face being hidden behind glasses. If you prefer not to wear glasses in photos, you won't have red lines on your face after removing them.
Can't find a pair of frames that match your red ensemble perfectly for that holiday get-together? After LASIK, you'll never have to think about matching your eyewear to your outfits again.
If someone invites you on a spur-of-the-moment walk through a flurry of snow, you are ready to go. Your glasses won't collect flakes that obscure your view. Or, you won't have to worry about your contacts drying out in the winter wind. You can be in the moment and enjoy every moment while having the best vision in the room!
Benefit From Visual Freedom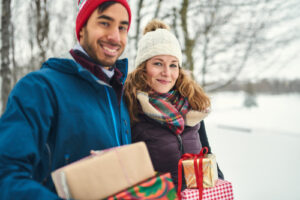 If you've ever felt like glasses hold you back, LASIK will make you feel liberated. Once you've had LASIK, you'll be able to whip up a special dessert for a party without your glasses fogging up in the kitchen or having to squint to make out the recipe. Your vision also won't get in the way of your going out and purchasing gifts on your own.
December and January are considered the busiest times of year for a reason, and the last thing you need is to spend more time thinking about how you'll accommodate your eyewear needs.
Inserting contacts, cleaning your glasses, purchasing new ones, and buying necessary accessories can take up a lot of time. The convenience of LASIK means you can spend more time on the things that matter to you.
Invest in Your Eyesight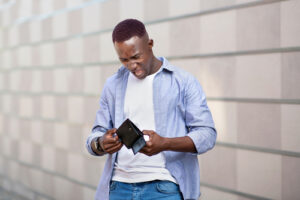 Without your eyes, you wouldn't be able to see. They are central to how you experience life every day. Choosing to get LASIK is an investment that can dramatically improve almost every part of your life.
Many individuals are not aware that laser eye surgery saves you money. Think of it this way: without it, you have to pay for glasses and contacts, cases, and contact solution, to name a few essentials, regularly.
Compare that to the one-time cost for LASIK. You no longer have to pay to see because you own your vision in full. Plus, you save money in the long term when you add up all the costs of wearing glasses or contact lenses.
If you're nervous about how you'll afford LASIK, keep in mind that most people who have LASIK choose to finance it. At Clear Advantage Vision Correction Center, we offer many choices to make LASIK affordable.
There's no reason why cost should stand in your way of achieving the vision you've always wanted! By choosing LASIK, you'll put more money back in your pocket to spend on friends and family during the holiday season, and treat yourself too!
Want to unwrap your best vision this holiday season? Schedule your LASIK consultation at Clear Advantage Vision Correction Center in Portsmouth, NH, to find out if you're a good candidate for LASIK!
Why wait any longer if you could say so long to glasses and contacts?
---