Posted by: Clear Advantage in Featured, LASIK on November 8, 2021
There's no doubt that there's a lot to love about New Hampshire. With its proximity to other beautiful states in the Northeast, exploring it is nothing but fun!
What's not fun, though, is trying to do that while wearing glasses or contact lenses. Visual aids are fine until they aren't.
If you're tired of needing help to see, there's another answer. With LASIK, you can see everything that New Hampshire has to offer you without boundaries. Keep reading for the top 9 things to do in New Hampshire after having LASIK!
1. Experience Beautiful Downtown Portsmouth
If you're spending time in New Hampshire, you have to make a stop in Portsmouth! Portsmouth is a quaint little port city with a lot to see.
After all, your vision will be clearer, crisper, and better than you ever thought possible after you have LASIK. Portsmouth is a city of roughly 21,000 people that sits near the mouth of the Piscataqua River, dividing New Hampshire and Maine.
The bustling city is also at the hub of a metropolitan region that includes the towns of Rochester and Dover, among many other towns: Exeter, Hampton, Greenland, Stratham, Newington, and Rye, NH; Kittery, Eliot, South Berwick, and York, ME, and others. If you are downtown, you will likely see the Portsmouth Naval shipyard across the harbor looming in the distance, which lends the downtown a port city feel.
The Portsmouth Naval Shipyard has been a strategic submarine port and played a significant role in World War 2, while also featured in the submarine movie U-571.
The downtown has various high-end restaurants and boutique shops, complete with several major hotels and a vibrant music scene. Don't forget to visit the Portsmouth Brewery, one of the oldest breweries in the city, which were doing the craft beer thing before it was cool or hip.
After LASIK, don't be too surprised if you find flavors taste more vibrant, complete, and nuanced. It may sound a little crazy, but when you enhance one of your senses, your others start to benefit!
2. Take a journey to North Conway and see the Incredible White Mountains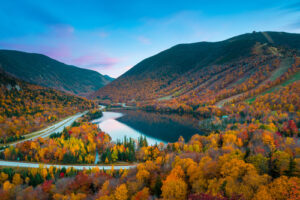 After LASIK eye surgery, another sight that's taken to a new level in New Hampshire is seeing the White Mountains in North Conway. If you love the outdoors, the White Mountains are a magnificent part of the landscape in New Hampshire, especially in the autumn.
Now, imagine how amazing the views and the fall foliage are when you don't have to worry about frames getting in your way or having concerns about your contact lenses irritating your eyes. It may sound small, but getting LASIK will allow you to stay in the moment and take in every tiny detail that the White Mountains have to offer.
Aside from the vast Mountains, North Conway has many outlets and shopping malls. With the holidays right around the corner, there's no better time to take a trip!
If you get tired of shopping or want to take a break, stop into White Mountain Winery for a wine tasting. It's a lovely little spot that makes its own wine and donates all tips to local animal shelters. Oh, and you will see their rescue dogs, so make sure to pet them while you're sipping on a glass!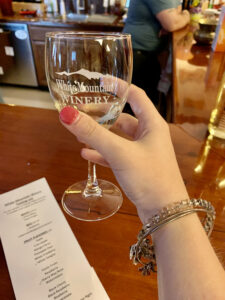 North Conway is your gateway to the White Mountains and fabulous adventure into outdoor activities.
3. Catch a University of New Hampshire Wildcats Hockey game in Durham
It's hockey season! If you have never seen a UNH hockey game, you are missing out.
Now that you've had LASIK, it's time to get ready to see like never before. Imagine having high-definition vision, and that's a little taste of what having LASIK is like.
At the very least, you will have a much easier time locating the puck on the ice. UNH is part of the exceptional Hockey East Division with high-level collegiate play.
The Hockey East Association enters its 38th season on the ice in 2021-22. It has consistently proven itself as one of the most robust NCAA Division I college hockey conferences from top to bottom.
UNH plays at the Whittemore Center in Durham, New Hampshire, an excellent arena that excels at creating a fantastic experience for fans. UNH has been a powerhouse over the years in Hockey East, winning back-to-back conference championships in 2002 and 2003 and reaching their second NCAA title game in 2003, where they lost to Minnesota.
Now in the 2021-22 season, it's sure to be a great time watching a game! There's almost nothing as all-American as watching hockey in the winter. Why not take it all in with the best vision of your life?
4. See a Jazz Dinner Show at Jimmy's in Portsmouth
Love a little blues and jazz? Jimmy's Jazz & Blues Club in downtown Portsmouth is a new staple for a night out!
Although it's new, there's no denying the popularity of what Jimmy's has created. Jimmy's Jazz & Blues Club is meticulously engineered to be one of the top "listening rooms" in the country — designed and built with superior acoustics and sound equipment to showcase some of the music world's most talented jazz and blues artists.
Executive Chef Nathan Varney blends southern-influenced styles, techniques, and spices; fresh, locally sourced ingredients; and personal connections with area farmers and fishermen; to create a one-of-a-kind version of New Hampshire-inspired cuisine.
Jimmy's has been described as an architecturally breathtaking, acoustically superior music venue and club. It's decked out to deliver an "ultimate sensory experience."
Let's be honest, though, if you had to be part of a sensory experience, wouldn't you want to have as little holding you back as possible? After LASIK, the art of listening to music becomes other-worldly. You can lose yourself to the music's intricacies from start to finish instead of becoming frustrating when your contacts get too dry and distract you.
Jazz acts coming to Jimmy's include: Brubeck Brothers Quartet, Mavis Staples, Christian McBride & Inside Straight, Cindy Blackman Santana, Matt Schofield, Elvin Bishop + Charlie Musselwhite, Blind Boys of Alabama, Steve Tyrell, Nate Smith + Kinfolk, Joey DeFrancesco, Delvon Lamarr Organ Trio, The Soul Rebels and more. If you love music, you owe it to yourself to make a reservation at Jimmy's!
5. Visit Prescott Park Arts Festival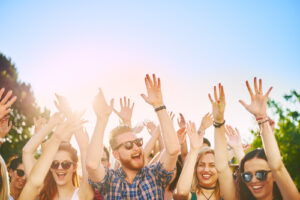 One of the advantages of getting LASIK is it makes planning for the future easier. Love festivals? Check out Prescott Park Arts Festival!
Regular festival events include a summer-long musical theatre production with 30+ performances. A summer concert series also features 20-25 well-known national touring acts and local and regional talent. A film series introduced in 2011 has become a beloved family tradition.
Held throughout the summer season, you'll see some top-notch and riveting performers from around the globe. All performances take place in beautiful waterfront Prescott Park for an optional $8 suggested donation.
6. Check Out the USS Albacore Submarine Museum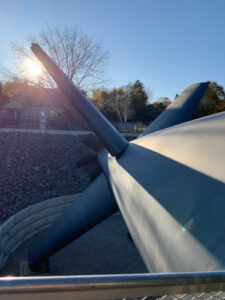 Many people overlook visiting a submarine, but the USS Albacore Submarine Museum is unique and won't take too long to check out! You can get right inside the submarine and imagine what the submariners from WWII lived like.
Every visitor can go inside and explore this remarkable submarine. You will be able to look through the periscope, explore the control room, engineering spaces, and bunkrooms, and hear crew members tell what happened when they were at sea.
Tours through the Albacore are self-guided. As you walk through the ship, a series of audio stations highlight Albacore's unique features. Recordings by former crew members tell about daily life and some hair-raising incidents aboard the sub.
The Visitor Center is your starting point for the tour, while the gift shop offers souvenirs of your visit. The Memorial Garden preserves the memory of those who have served on the Albacore and other U.S. submarines. It's informative and a way to pay tribute to some of those who have served our country.
7. See a Show at the Portsmouth Music Hall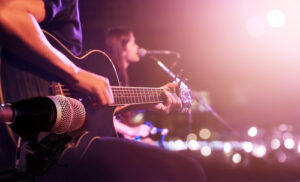 The Portsmouth Music Hall is a landmark Victorian theater and the oldest in New Hampshire. The Portsmouth Music Hall is often overlooked but is a marvelous place to see a show.
In the nineties, a band called Groovechild used to sell the place out with shows featuring artist Jeff Bibbo. Now, you can find anything from music shows to corporate events and even film showings at this fascinating old theatre.
If you are into skiing, Warren Miller's film Winter Starts Now is here for three days in November from the 18-20th, giving you the perfect opportunity to enjoy your new vision!
8. Skiing in New Hampshire is a Breeze after LASIK Eye Surgery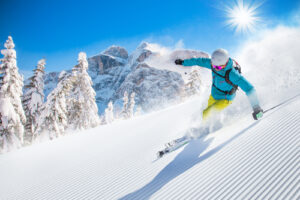 Skiing is challenging when you cannot see and, quite frankly, dangerous. If poor vision has been holding you back from skiing, having your vision corrected at Clear Advantage Laser Center in Portsmouth, New Hampshire, can take away your fears.
New Hampshire has an incredible mountain culture and some incredible mountains for skiers of all types and skill levels. It is hard to suggest one place to go, so do your research.
Loon, Wildcat, Mt. Cranmore, and Bretton Woods are some of the best. No matter where you choose to hit the slopes, having 20/20 vision or better is sure to make skiing more exciting when you can see everything and get into the flow while connecting with nature.
9. Visit The Isles of Shoals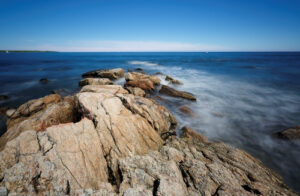 The Isles of Shoals, nine rocky isles six miles off the New Hampshire and Maine coast, were announced to the Western world in 1614 by Captain John Smith, of Pocahontas fame. Over the years since, they served as a base for fishermen working the bountiful waters of the Gulf of Maine and a summer retreat for artists and tourists.
Try a steamship cruise with the Shoals Steamship Company to get a hands-on view of the New Hampshire seacoast. Whether you're enjoying a staycation or a vacation, the coast has views on views!
When you're ready to see New Hampshire as it was always meant to be experienced, LASIK is the answer. Schedule your LASIK consultation at Clear Advantage Vision Correction Center in Portsmouth, NH, today to find out if LASIK could be right for you!
---