Optometrist in Portsmouth, NH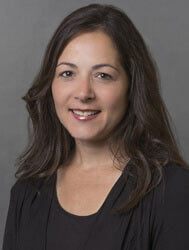 Dr. Lauren McLoughlin grew up in Brooklyn, New York and graduated from Brooklyn College in 1992 with a Bachelor of Science degree.
After graduating from SUNY College of Optometry in 1997, Dr. McLoughlin completed her residency in ocular disease and primary care at the V.A. Medical Center in Willmington, Delaware in 1998.
In addition to her training and experience in pre-operative and post-operative LASIK care, Dr. McLoughlin has practiced in a variety of optometric and ophthalmologic settings and has owned two optometric practices in New Hampshire and Massachusetts.