Optometrist in Portsmouth, NH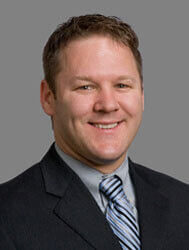 Christopher Turner grew up in Manhattan, Kansas. After graduating from Kansas State University in 1996 with a Bachelor of Science degree, Dr. Turner moved to Memphis, Tennessee, to attend Southern College of Optometry, graduating in May 2000.
Dr. Turner is one of a select few optometrists in the area with eye surgery pre-operative and post-operative care experience. Having worked in a variety of ophthalmology settings, his skill and dedication are an asset to Clear Advantage Vision Correction Center.
Dr. Turner and his wife, Jeanine, also a practicing optometrist, enjoy living in the Seacoast area. They enjoy spending time with their children Lucas and Katherine, as well as camping, hiking, and traveling.