Posted by: Clear Advantage in Featured on May 5, 2022
Are you looking to free yourself from the daily need for contacts and glasses? Even if you've found out you don't qualify for LASIK, you may still be able to correct your vision with another procedure called the EVO Visian ICL.
The EVO Visian ICL is a highly advanced lens that could give you the visual freedom you've searched for without worry. What's remarkable about the EVO Visian ICL is it's meant to be permanent, but you can have it removed at any time, for any reason.
Knowing you can have the EVO Visian ICL put in and taken out if you choose can give you peace of mind and the clearer vision you've been yearning for. Keep reading to learn more about the EVO Visian ICL and the many benefits this vision correction procedure can have on your life!
What is the EVO Visian ICL?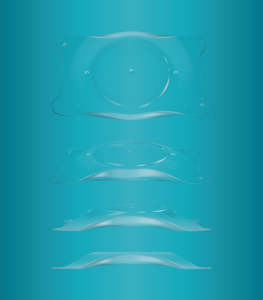 The EVO Visian ICL is an implantable collamer lens, meaning it's a type of lens used to treat moderate to severe nearsightedness and astigmatism. Unlike other vision correction procedures like LASIK and PRK, the EVO Visian ICL does not involve reshaping the cornea to correct vision.
Instead, it's placed between the iris and the natural lens in the eye. More than a million lenses (and counting) have been implanted over the last 15 years.
In a short, minimally invasive procedure, the EVO ICL is implanted between your iris and your natural lens. Before the procedure begins, your surgeon will numb your eye, ensuring you won't feel any pain.
After your eye is completely numb, your surgeon will create a few small incisions. The incisions are used as a blueprint of where to insert and place the new lens in your eye.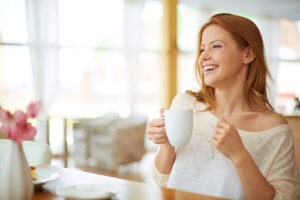 In total, the process only takes about 30 minutes to finish. After having the EVO Visian ICL placed in your eye, you can return home the same day.
You may receive drops or oral medication to take. You will not be able to feel or even see the implant.
The recovery period is very short and only takes a day or two. There are very few side effects if any. Many patients can take advantage of their new and improved vision almost immediately.
How Does the EVO Visian ICL Work?
The EVO Visian ICL works by correcting nearsightedness and astigmatism. It does this by allowing light to focus correctly on the retina.
The lens works in conjunction with your eye's natural lens to achieve this. Light is focused at the front of the retina, instead of on it, for those with nearsightedness.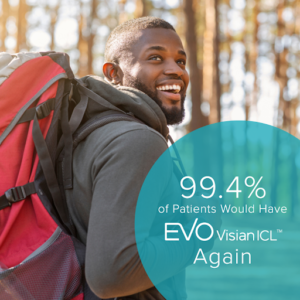 As a result, vision is blurry and distorted. After having the EVO Visian ICL implanted, the eye can function as it should, leaving you with crystal clear vision.
It should be no surprise then that the EVO Visian ICL has an impressive satisfaction rate of 99% with patients. Following the procedure, patients enjoy clearer vision that makes life appear as if it is in high definition.
Compared to other vision correction procedures, the quality of your eyesight can improve dramatically. There are also far fewer disturbances to your vision.
Another benefit of the EVO Visian ICL, as opposed to similar procedures, is that it does not increase your likelihood of developing dry eyes. Unlike LASIK, there is no corneal tissue removed at all when you have the EVO Visian ICL put in your eye.
The shape of your cornea remains completely intact, never disrupting delicate corneal nerves that could cause dry eye as a side effect. In addition, the lens comes with a layer of ultraviolet protection.
Its built-in blocker stops harmful UVA and UVB rays from entering your eye. This helps keep your eyes healthy and less likely to develop UV-related conditions when you're outside.
Do you not qualify for LASIK or PRK due to thin corneas, a high prescription, or chronic dry eye? It doesn't mean you have no choice but to wear contacts or glasses for the rest of your life. The good news is that you may still be a candidate for the EVO Visian ICL.
You Can Have the EVO Visian ICL Replaced with an IOL During Cataract Surgery
The EVO Visian ICL can be permanent, but it doesn't have to be. It can be removed or replaced whenever it becomes necessary. Many patients find this helpful when they need to have cataract surgery later on. When replacing your natural lens, you can have the EVO Visian ICL removed to put an intraocular lens (IOL) in your eye.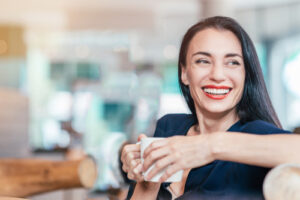 Because cataracts are common, the ability to remove the Visian ICL is important when cataract surgery is needed as well. When this occurs, it is straightforward to remove the Visian ICL and replace it with an intraocular lens, or IOL. It often only takes a single procedure to complete this.
Even if you don't have cataracts, you may experience an unexpected prescription change. You can always change your current lens for another EVO Visian ICL that matches your new prescription if this occurs. There's no reason to go back to relying on visual aids if the unexpected happens.
The EVO Visian ICL is biocompatible with the chemistry of your eye, thanks to being made of collamer. Collamer is a flexible material that is comfortable to wear, meaning the lenses can last for many years to come.
It's easy to see why millions have already benefited from the EVO Visian ICL! It's never been easier to achieve visual freedom, even if you don't qualify for other more popular vision correction procedures.
Are you dreaming of a life that's free of contacts or glasses? Find out if you're a good candidate for the EVO Visian ICL by scheduling your consultation at Clear Advantage Vision Correction Center in Portsmouth, NH, today!
There's nothing to lose except visual boundaries on the world around you!
---