Posted by: Clear Advantage in LASIK on April 19, 2022
You don't have to travel far for a fun, relaxing vacation. From bookshops and brews to beautiful island scenery, New Hampshire is ideal for a staycation.
With so much to see and do, the last thing you want is your vision getting in the way of a good time. While you can pack your bags with impeccable organization and plan your itinerary down to the minute, the best way to prepare for vacation is to perfect your vision with LASIK.
Keep reading to find out why you need to have LASIK before your New Hampshire staycation!
1. Treat Yourself at Book & Bar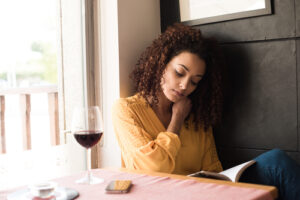 If your idea of a dream vacation is kicking back with a good book, you're in luck. There's no better place in Portsmouth to go during your New Hampshire staycation after LASIK than Book & Bar.
You'll find books, snacks, coffee, and even specialty cocktails—like the Galaxy Margarita, a magical color-changing drink. Once you've had LASIK, you'll be amazed at how much more enjoyable reading becomes.
You can forget about your glasses sliding down your nose or your contacts drying out. Say hello to clear vision and visual freedom that will last for decades to come.
There's no reason to let your vision stand in your way of doing the things you love! Improved vision after having LASIK can change your life for the better in ways you never even considered.
2. Wander Around Peirce Island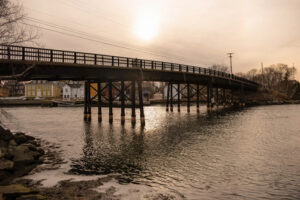 When the weather is nice, you owe it to yourself to check out Peirce Island. Get lost and escape from the stresses of life for a few hours on this 27-acre island.
History buffs will be awed by the ability to peruse the very area where Fort Washington was located. When you're taking in the breathtaking riverfront views, you don't want it to look like a blue blur or have to experience it through the filter of eyewear.
After LASIK and its subsequent quick recovery, you'll have some of your best eyesight. Most patients end up with 20/20 vision or better! Colors look sharper, details are more pronounced, and everything has more clarity. What's not to love?
3. Explore the Fort Stark Historic Site in New Castle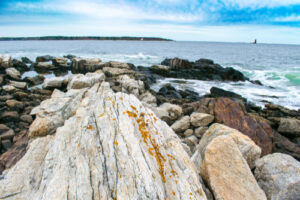 Whether you want to walk around on a trail, embark on a kayak trip, or dip your toes in the ocean, Fort Stark has this and more. You can even enjoy learning about the 22nd Coastal Artillery and see actual military artifacts in the museum.
Have you ever felt like wearing glasses and contacts prevented you from being spontaneous? Taking a short day trip to explore Fort Stark becomes easier than ever once you've corrected your vision with LASIK.
Spontaneity is the spice of life, so why not spend part of your New Hampshire staycation falling in love with this state all over again?
4. Stop and Sip at LaBelle Winery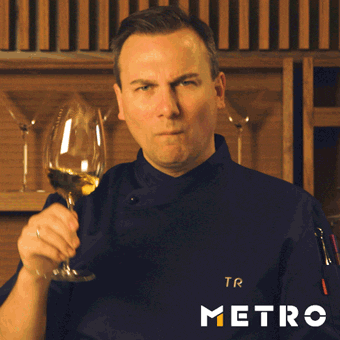 A staycation is all about relaxing, and when you need to unwind, a winery is the best place to go. Spending some time at the LaBelle Winery on Market Square is a must-do for any New Hampshire staycation.
Imbibe in a no-frills tasting featuring LaBelle's range of wines, many of which are award-winning. You may have considered correcting your vision with LASIK, but LASIK will make even a last-minute wine tasting better if you're a wine lover. Since all the senses are connected, correcting your vision can make your tastebuds sing more often.
LASIK has the potential to change your life for the better in so many surprising ways! The options are endless, from improving your wine tasting abilities to opening your eyes to the details around you.
5. Book a Stay at the Sailmaker's House
No New Hampshire staycation after LASIK is complete without a night or two at a luxury boutique hotel. Located in downtown Portsmouth, The Sailmaker's House fits the bill as a tasteful mix of traditional and modern.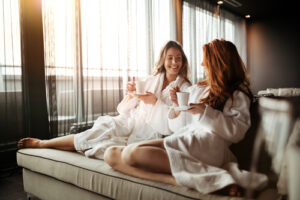 Once you've recovered from LASIK, you'll be seeing everything around you with new eyes, including your luxurious hotel room. Each room has a private bath, the epitome of relaxation.
Fluffy towels and linens beckon you to sit down, relax, and recharge yourself inside and out. Getting LASIK is one of the ultimate ways to treat yourself.
It's an investment you make in yourself that will benefit you for the rest of your life. It becomes far easier to afford the treats in life when you choose LASIK, saving you money over time!
6. Take a Stroll Through Market Square
In the heart of downtown Portsmouth, Market Square is bustling with antique shops, art galleries, restaurants, and much more. It will be hard to pick your favorite activity, from window shopping for eye-catching jewelry to savoring a meal of pad thai and indulging in handmade fudge.
LASIK isn't as expensive as you might think. Many patients pay it off in as little as two years. After this point, the vision correction procedure starts paying for itself. Wouldn't you love to shop to your heart's content on your staycation without the guilt?
7. End Your Day Perfectly at The Wilder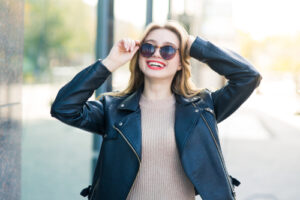 What's the cherry on top of a perfect day? Great libations at The Wilder, also conveniently located in downtown Portsmouth. A variety of craft cocktails are sure to please. The popular gastropub has hundreds of five-star reviews for a reason.
LASIK has an incredibly high satisfaction rate, too: 96%! With your vision corrected, your meal here is sure to be one to remember, whether you choose the Duck Bolognese, the Linguine Vongole, or another mouth-watering option.
Thanks to LASIK, your glasses won't fog up when your server brings out your hot, steaming meal. You can dig in and enjoy. Love taking the perfect shot for the 'gram?
Up and coming photographers will love that LASIK makes it faster to get that one shot. With no glasses or contacts to stand in your way, your visual aids can become a thing of the past. Say so long to foggy glasses, foggy camera lenses, or contact lens irritation that strikes at the wrong time.
If you're planning a much-deserved staycation, give yourself something else you deserve: LASIK. That way, your vacation is sure to be the best one yet!
Schedule your LASIK consultation at Clear Advantage Vision Correction Center in Portsmouth, NH, to discuss if you are a good candidate for LASIK!
There's a big beautiful world out there. Are you ready to experience it with better vision than you ever dreamed?
---