Posted by: Clear Advantage in Featured, LASIK on September 20, 2023
There's nothing like the fall in New England. As the leaves turn golden and red in hue and the temperatures drop, there's never been a better time to take in the sights around you. From apple picking to pumpkin patch adventures, Portsmouth is the place to be!
The only thing that could make this coastal town better? Getting LASIK so you can experience the beauty around you in crisp clarity like never before.
Keep reading to learn why you can take on fall adventures in Portsmouth with your best vision after LASIK!
Apple Picking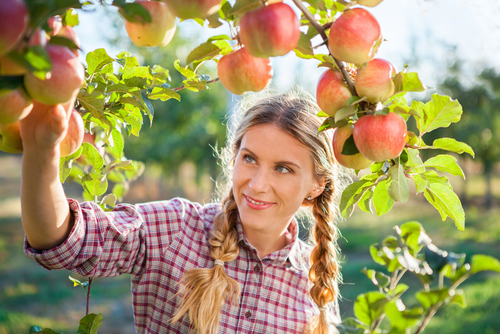 Is there anything more quintessential fall than apple picking? Between making apple pies to taking in the classic smell of apples all around you as you pick them off the trees, it's simply the thing to do during the fall months.
After LASIK, you can look forward to the sharpest vision you've ever had. That can be handy when picking that perfect apple hiding from you right out of reach.
After correcting your vision, selecting the juiciest and ripest apples will be a breeze. The procedure significantly improves color perception and contrast, and your sight will be better than before LASIK.
How is this possible? LASIK does more than improve your vision because it corrects it beyond your original prescription.
How else do you think millions of people who have had the procedure have achieved 20/20 vision or better after having it? Say goodbye to glasses and contacts and hello to the best vision you've ever seen.
Getting LASIK will allow you to achieve that much-desired visual freedom. You won't have to worry about foggy glasses while apple picking on a cloudy day or thinking about how you'll see if it's gloomy out.
Pumpkin Patch Adventures
Only the perfect pumpkin will do if you're carving it for Halloween! You may miss slight imperfections that mar your pumpkin if you wear glasses or contact lenses.
But after LASIK, get ready to see the smallest yet essential details. You'll have the kind of vision that your friends will be jealous of.
Whether carving a masterpiece worthy of a museum or having a good time, you want your jack-o-lantern to look good. Having LASIK will make it easier to see where you're carving, especially if you're following a tracing.
Avoid the inconveniences of unpredictable fall weather fogging your glasses while choosing your pumpkin. After all, when you have LASIK, you no longer have to rely on visual aids, meaning you can say so long to frustrations like foggy glasses and irritated eyes from your contact lenses.
Instead, you can enjoy every minute at the pumpkin patch and act like a kid again, even if it's just for the afternoon! At the pumpkin patch, you can feel confident that you've picked the pumpkin that will hold up and look best on your stoop after carving with your impeccable vision, thanks to LASIK!
Fall Foliage Hikes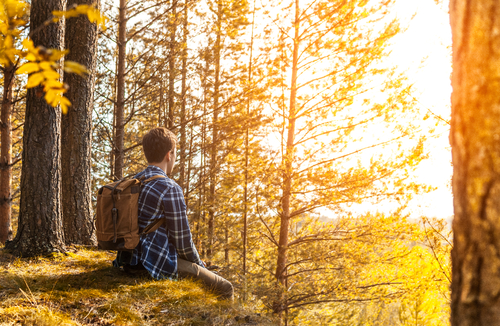 There's no denying that the fall foliage in Portsmouth is a sight to behold. Because LASIK improves your vision, seeing the fall foliage after you've corrected your vision will be like seeing it for the first time.
Immerse yourself in the brilliant, resonant colors of autumn. The details of each leaf will stand out to you while you appreciate the stunning vistas on your hikes.
The great outdoors will seem even more remarkable when you can see them in high definition while hiking and exploring Portsmouth's beauty. LASIK will help you see how the world was meant to be seen without boundaries.
Thanks to your improved depth perception, you'll never feel safer while exploring all that Portsmouth has to offer.
Fall Fairs and Festivals
There's not much more vibrant in the fall than fairs and festivals in Portsmouth. LASIK sharpens your vision, allowing you to revel in the kaleidoscope of autumn hues.
Whether looking at the vivid banners or the intricate craft displays, you'll see it all like never before. With so much color to see, it can be challenging to navigate the fairgrounds.
Your glasses may bounce off your face or get stepped on by a passerby. But after LASIK, you don't have to think about if someone bumping into you will accidentally break your glasses and leave you unable to see.
Haunted Tours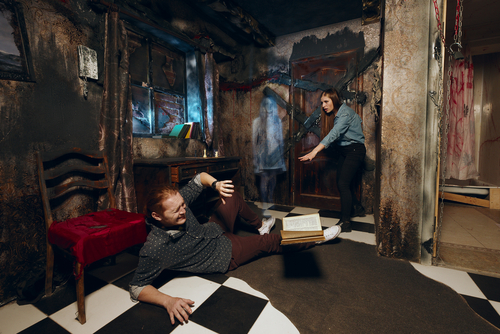 It can't be fall without a haunted tour! Many of the haunted tours in Portsmouth feature intricate sets and costumes to terrify and captivate you.
You don't want to miss a minute, and with LASIK, you won't have to worry about not seeing what's in front of you. See all the chilling details and, with your incredible vision, enhance your spooky experience.
Why would you rely on visual aids when visiting a haunted house? You don't want to ruin the spooky atmosphere, but after LASIK, you can explore and experience all these venues offer without worrying that your glasses could go flying.
Craft Beer Tasting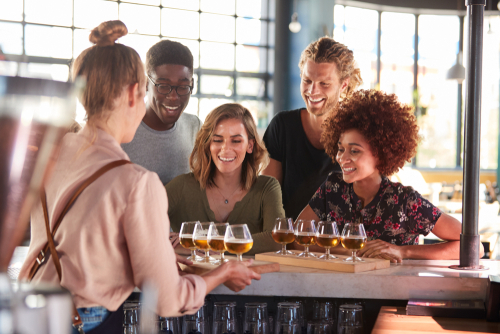 Craft beer is as much about appearance as it is about taste. After LASIK, you'll have a newfound appreciation for understanding a beer's color, clarity, and which glassware goes with each pour.
Or, if you don't, you can fake it until you make it and go to a few craft beer tastings to get your feet wet! Portsmouth has a fantastic craft beer selection, making it a fun way to support local businesses. After LASIK, you'll no longer have to fumble when you need to read a beer can or label, which comes in handy if you've spent all day hopping from brewery to brewery.
Art Festivals
Fall is a great time for art festivals. You'll find a wide range of things, from paintings to sculptures.
LASIK sharpens your vision, allowing you to see every brushstroke, texture, and intricate detail. You'll never look at art the same way!
Instead, you'll gain a deeper understanding of what you're seeing and what the artists were trying to convey. LASIK will make it easier to engage with the art and artists.
You may find that everything you see after LASIK feels like art.
LASIK adds a new dimension to your adventures in Portsmouth by giving you better vision than you ever thought possible. Who would say no to improved vision while picking apples, attending fairs, or enjoying a craft beer?
Make your dreams of better vision a reality by requesting a LASIK consultation at Clear Advantage Vision Correction Center in Portsmouth, NH! Isn't it time to see like you wouldn't believe this fall?
---