Posted by: Clear Advantage in Featured, LASIK on April 21, 2023
Are you tired of struggling with glasses or contact lenses while trying to enjoy your favorite activities in Portsmouth? LASIK may be the solution you're looking for!
This life-changing procedure can improve your vision and enhance your experiences in this beautiful city. Keep reading for 12 ways that LASIK transforms future adventures in Portsmouth!
1. See the Beauty of Prescott Park Clearly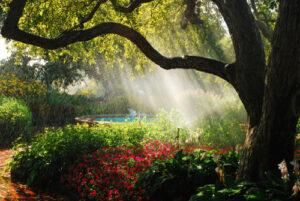 With LASIK, you can take in the stunning views of the gardens and water at Prescott Park without the hassle of glasses or contacts. This park is a perfect spot to have a picnic, attend a concert, or just relax in nature. With clearer vision, everything around you will look better, from blooming flowers to the incredible definition the world will suddenly have. Who can say no to better vision?
2. Dive into the Atlantic Ocean
LASIK can make swimming or surfing in the ocean a more enjoyable experience. With clearer vision, you can fully appreciate the waves and marine life of Portsmouth's beautiful coastline.
Beach days become a lot more enjoyable when you don't have to worry about sand ruining your contacts or wondering if your glasses are safe when you go for a dip on a hot summer day! Plus, thanks to LASIK's quick recovery, you don't have to spend a long time waiting to do what you love, including swimming in the ocean.
3. Hike Mount Agamenticus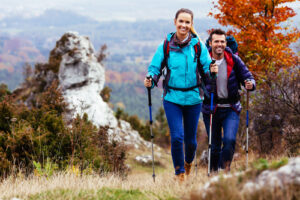 Love hiking? Getting LASIK can improve hiking, including summitting Mount Agamenticus. Take in the breathtaking views in crisp, undeniable clarity and take a deep breath, knowing it can't get much better than this. Seeing like never before is possible after LASIK.
4. Explore Portsmouth's Culinary Scene
Once you have LASIK, don't be surprised if everything you eat tastes better. Somehow, even your tastebuds are affected (for the better) after improving your vision.
It could have something to do with having better vision than any other time in your life is beyond exhilarating. With better vision can come things tasting richer or more nuanced.
Plus, how can you not love no longer needing glasses or visual aids to see the menu? Check out tried and true hot spots The Black Birch, The Kitchen, or The Franklin Oyster House for a delicious meal you'll remember for a long time.
5. Attend Music Festivals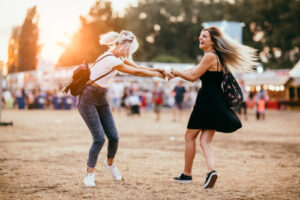 Who doesn't love seeing their favorite artists at a music festival? These events are even better once you have LASIK. Why?
You can fully experience the event and appreciate the performances of your favorite artists without the need for glasses or contacts, allowing you to immerse yourself in the music entirely. Besides, it doesn't hurt that you can see the stage almost anywhere!
6. Travel with Ease
You likely love to travel and explore new places. Whether it's a tropical paradise or camping at Hampton Beach State Bark for the weekend, LASIK can give you the edge you want.
Correcting your vision makes it easier for you to navigate new destinations with clear vision. Better vision enhances your experience of exploring historical landmarks, trying new foods, and enjoying new cultures without worrying about losing or damaging your glasses or contacts while on the go.
By getting LASIK, you can enjoy all the activities you love with clear, comfortable vision. To that point, you can do all that without needing glasses or contacts, enhancing your experiences.
7. Party at a Speakeasy Bar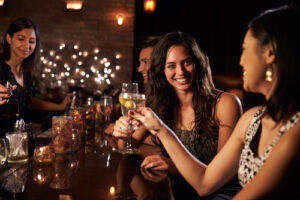 Portsmouth has several speakeasy-style bars like The Franklin and The Black Trumpet, where you can enjoy a classic cocktail and a cozy atmosphere. LASIK can help you navigate these dimly lit venues with ease. Whether outside or somewhere dark and crowded, seeing where you're going will be a breeze.
8. Go Skydiving
LASIK can make the thrilling experience of skydiving even better. You'll be able to see the stunning views of the city and coastline as you fly through the sky with much more clarity. If you've waited to try skydiving, it will be far more impressive when you can experience it with 20/20 vision or better!
9. Shop at Market Square
Portsmouth's Market Square is a bustling area with shops, restaurants, and events. With LASIK, you can easily find your way through the crowds and see all the unique offerings in the area.
Browse to your heart's content without worrying about someone bumping into you and damaging your glasses accidentally. Say goodbye to glare from your glasses, instead enjoying precise vision that's better than anything visual aids could ever give you.
10. Capture Memorable Moments with Clear Vision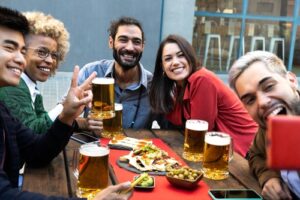 With LASIK, you can capture your adventures in Portsmouth with ease.
Whether taking stunning photos of the colorful houses in the South End or snapping a group shot at a brewery like Liars Bench or Loaded Question, clear vision makes capturing and remembering these special moments easier.
You'll never have to worry about contacts drying your eyes out ever again. Instead, your eyes will be comfortable when needed, and you'll never feel like you're on a time limit because of your contacts needing to come out. LASIK means the end of needing contact lenses!
11. Enjoy Yoga or Fitness Classes
If you love staying active, you'll definitely appreciate how LASIK can make your workout experiences more enjoyable. With clear vision, following along with yoga poses or tracking progress during a fitness class at studios like Sol Power Yoga or Fortitude Fitness is easier.
Getting LASIK also means having more money for the things that count. Rather than spending a lot on visual aids, you can save up for your first home, start a business, or have a fantastic getaway. LASIK pays for itself and then some!
12.Take a Wine Tour: Portsmouth is home to several wineries like Flag Hill Winery & Distillery, where you can sample locally-made wines while taking in the scenic views. With LASIK, take a minute to fully appreciate the vineyards and details on the labels without needing glasses or contacts. When you look out, relish the crisp, clear vision you find staring back at you. It's yours for life.
So, Why Choose LASIK?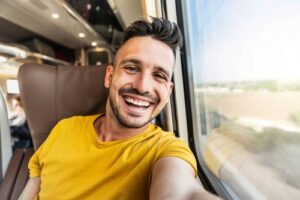 Now, you may wonder, "What is LASIK, and how can it improve my vision?" LASIK is a surgical procedure that permanently corrects nearsightedness, farsightedness, and astigmatism.
It uses lasers to reshape the cornea, allowing you to see better than you ever could with visual aids. That's because LASIK corrects your vision far beyond your original prescription, meaning most patients with LASIK end up with 20/20 vision or better.
The recovery time after LASIK is short and sweet. Most patients can return to their normal activities within a few days.
LASIK can truly transform your future adventures in Portsmouth and beyond. Ready to find out if you could be a good LASIK candidate? Schedule your LASIK consultation at Clear Advantage Vision Correction Center in Portsmouth, NH, now!
---