Posted by: Clear Advantage in Featured, LASIK on November 10, 2022
From cozy days spent by the fire while snow is falling to joyous gatherings with family and friends, there's a lot to love about the holiday season.
If you get LASIK soon, the most wonderful time of the year will become that much better. When preparing for the busy holiday season, you probably plan to visit with loved ones, tidy your house so it's ready for decorating, and start creating a list of gift ideas.
But there's one other tremendous way you can prepare to make this holiday season the most special one yet: you can get LASIK! Over the last twenty years, millions of people have chosen to leave glasses and contacts behind with laser vision correction.
There's no better time to experience this life-changing procedure for yourself. Keep reading to discover why you'll love the holidays even more after LASIK in Portsmouth!
What Is LASIK and How Does It Work?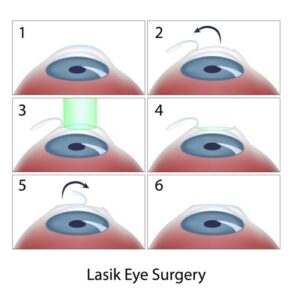 There's no doubt you've heard of LASIK. But do you know some of the many ways it can transform your life?
Once you do, you won't want to settle for anything less. LASIK stands for "laser-assisted in-situ keratomileusis."
The vision correction procedure can permanently correct most cases of nearsightedness, farsightedness, and astigmatism. This advanced procedure is blade-free and uses a femtosecond and excimer laser.
Thanks to numbing drops, the procedure is virtually pain-free. The only sensation is light pressure that lasts a few seconds at most.
Using an ultra-precise laser, the surgeon will create a tiny flap in your cornea. The cornea is the transparent part of your eye.
They will then gently reshape the tissue underneath. The entire laser treatment only takes about one minute per eye.
It won't be long before you can appreciate your new and improved vision. Most patients can see clearly within a day of their vision correction procedure.
LASIK has one of the highest patient satisfaction rates: 99% have 20/20 or better vision. 96% of patients also report satisfaction with their vision after the procedure!
See Holiday Sights As They're Meant to Be Seen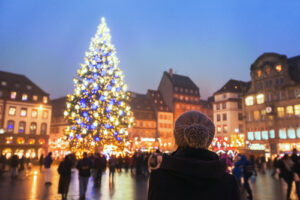 Whether you're driving down the street at night or walking through town, the holiday season is when Portsmouth looks its best. The tree lighting at Winterfest is truly a sight to behold.
Don't you want to see it as well as you can? Without LASIK, you have two choices to experience it all.
You can either have blurry vision or wear contacts or glasses. The first option is far from ideal, while glasses can cause glare.
Contacts can even make your eyes feel dry, irritated, and cause sensitivity to light. When you're trying to enjoy the holiday season, that's the last thing you want.
If you get LASIK soon, you'll be ready to savor all the colorful, sparkling sights this holiday season. LASIK can even correct your vision beyond what glasses or contacts can.
You'll be able to see beyond what your prescription was ever capable of when wearing glasses or contact lenses. How is this possible?
LASIK corrects your vision beyond what your prescription limitations were. You'll be able to take in every ornament and the lights around you with unbelievable clarity. You'll realize quickly that this is how the holidays should be seen!
Delight In Your Favorite Winter Activities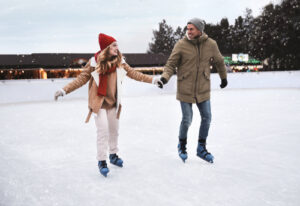 The wintertime is full of ways to have fun and relax, but glasses or contacts can stop you right in your tracks. If you've ever tried ice skating, sledding, or skiing with glasses or contacts, you know how bothersome they can be.
The cool breeze can be harsh on your eyes while wearing contacts, and glasses can easily fall and break. During the holiday season, the last thing you want to worry about is added expenses due to broken visual aids.
It's hard to have a good time when you're uncomfortable or worried about damaging your glasses. LASIK allows you to enjoy everything and live in the moment while partaking in your favorite winter activities.
LASIK also allows you to be more spontaneous. You can take a last-minute weekend trip without wasting time packing contact solution, an extra pair of glasses, and more.
You can even get drinks in an igloo without having your glasses fog up. Whichever activities this holiday season may bring, LASIK means you can delight in every moment. Not to mention, you can enjoy them with the crystal-clear vision you've only ever dreamed of!
Put Money Back Into Your Pocket for the Holidays
Even when you've budgeted down to the dollar, the holidays can take a toll on your wallet. You may not know that LASIK saves you money. Wouldn't it be nice to have a little less stress this winter?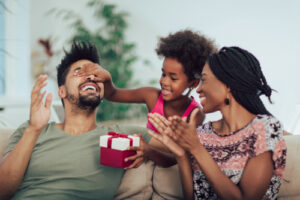 When you consider how much you spend on glasses or contacts throughout your life, you realize that LASIK is the more affordable option. It's a one-time investment for permanently corrected vision.
It does not require the same continued expenses that glasses or contacts do. Patients report saving over $10k by getting LASIK!
That kind of money adds up quickly when you consider that most people spend an average of $500 annually on visual aids and accessories! Use the money you save with LASIK towards more meaningful gifts for your loved ones, a special meal, or a much-needed weekend getaway.
Every dollar you save on your vision can be another dollar you put toward what matters most. There's no need to spend your hard-earned dollars on your vision when there are options like LASIK instead!
Why not give yourself the gift of clear vision this holiday season? Find out if LASIK is a good fit for you by scheduling your LASIK consultation at Clear Advantage Vision Correction Center in Portsmouth, NH, today!
---